Our Story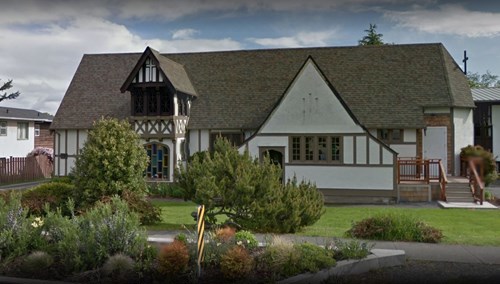 The HOUSE, formerly Salvation House, started to develop in July 2013 and then officially planted in September of 2013. Our full name is The House of Shiloh and was prayerfully sought as we continued to see Holy Spirits direction for this name.  Shiloh translates into peace among other meanings.  We were originally called Salvation Chapel and started out in a lawn bowling clubhouse.  We moved out of the little clubhouse after about three months and found a bigger place in a funeral home.  We had a saying... "We put the fun back in funeral".  Our little fellowship started in the RCCG domination and planted through Victory Chapel in Victoria BC.  Our services were held in Sands Funeral Chapel located in Colwood BC for over two years.  Around the two year mark Holy Spirit directed us to move.  Seeking God's direction through prayer and fasting we replanted in January of 2016, in the Tillicum area, at 550 Obed Ave.  The HOUSE is now associated and partnered with the Apostolic Church of Pentecost (ACOP) as of September 2018.  We are currently taking residents in an another ACOP church called City Light.  
Overview:  Our vision for The HOUSE is based around community with a servant leadership model where by a team of leaders/shepherds cares for and equips the people.  This comes from the Ephesians 4 model (Ephesians 4:11-16), where the Apostles, the Prophets, the Evangelists, the Pastors and Teachers work together to equip His people for the works of the Kingdom. This model effectively builds the body of Christ into maturity and does not promote or elevate any one leader.  We believe this is the Ekklesia model that Jesus originally intended for the body.
You are welcome here.  Our hope is to make this HOUSE feel like your home.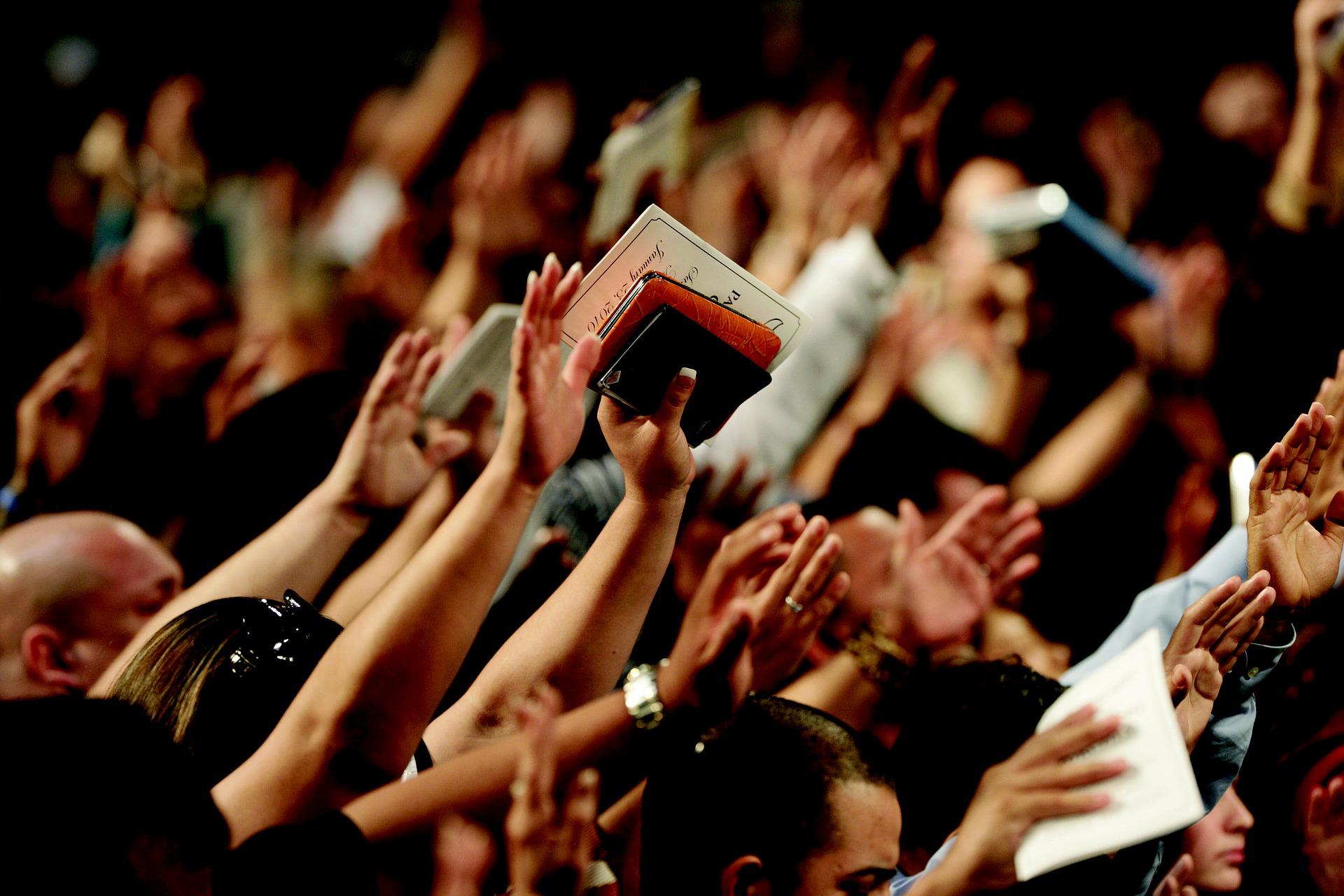 UPDATE: 2022

Snacks & coffee after service.  We still meet at 6:00 PM every Sunday.  Please see our House of Shiloh Facebook page for current updates and happenings  and The House Main Page for general information.
Current Vision and Application:
Things have changed since 2020; the vision for the HOUSE has never changed even though the application on how to apply the vision has.
This is a very interesting season for the body of Christ, to say the least. It is so import today, than ever before, to have community and unity among believers. It is also imperative that we all start growing into and applying Christ like character in all that we do and say.
Applying our church vision has come in different variations over the years so it's nothing new for us to change again. So here is a short overview of what we are now working on...
Growing Together - The How...
Too often we come together on a Sunday never really knowing each other outside that Sunday Service. We've decided as a body to connect together in smaller groups on Sundays and during the week to allow for a more personal connection.
What it looks like:
After Sunday worship we have someone that brings a message to the gathering which continues into the week with the smaller House, Hope & Healing groups (HHH). The Sunday message is current to what the groups are studying, or, it's a kick-off message that the groups will be moving into for a designated time. I'll touch on Sunday Services further on...

We have leaders / facilitators for each of these HHH groups that also extend to another weekly gathering at their home or other location of choice. This is where the growth happens and how we are applying the vision. Each group becomes acquainted with each other on a personal level, praying, prophesying, encouraging one another and doing life together. Each group has its own flavour. Some House groups might bake, or meet for coffee, worship together, paint, or just sit and enjoy each others company. All groups are purposefully focused on the weekly study that will challenge each person to apply and walk out biblical principles. We expect over a short period of time groups will grow in size because of invites etc.  

Once a group hits about 15 people it's time to take 5 and start a new group with new leaders / facilitators. Keeping in mind that each person and group will be growing at a different rate.  The BIG picture is to eventually have non-church goers and/or unbelievers attending these HHH groups.
Sunday Service:
Sunday's will be about worship, testimonials (current happenings in ones life from being challenged and applying the Living Word to our lives), praying for people and discipleship. We will have short sermons on Sunday. Guest speakers will be accommodated with a little longer time frame. The focus on our regular Sunday gathering is always about living the Gospel that is transforming us! We want to be mindful and listening to what the Holy Spirit is saying for the body.  Your growth is the main priority; doing life together, discipleship minded, and being a Church Without Walls.

Come see what God is building!
Our Values
•    Holy Spirit empowered
•    Building Community 
•    Culturally relevant
•    Discipleship focused
•    Prayer, worship, & fellowship
•    Servant Leadership  
•    Love behind every action
•    Embody Biblical teaching
•    Spiritual Growth / Transformation 
•    Community Outreach
•    Everything to glorify Jesus
   
Five Keys: Community, Discipleship, Outreach, Prayer, Studying the Word.
Our Core Leadership Team
A leader is someone who serves by example and is already leading before titled as a one - Daniel 
DANIEL and JULIE KERSEY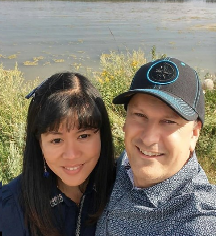 Daniel has been commissioned/ordained by the ACOP.  He has a heart for the broken, whether it be physical or spiritual.  Daniel was born here in Victoria BC and has been seen on the streets loving on people wherever he goes.  He loves praying for the healing of others in his partnership with the Holy Spirit.  He has been called to set things in motion and to support other leaders.  Daniel's current mission is overseeing the Holy Spirit's vision for The HOUSE and the development of the Saints.  Daniel likes to provoke and help the Saints walk in a greater understanding of our relationship with Jesus while promoting the power and love of the gospel. Daniel and his wife Julie enjoy doing ministry in different areas of the world.  Julie has a gentle heart and likes helping out behind the scenes. Julie has a passion for prayer and worship.     
Favourite Scriptures:
Daniel:  1 Cor 4:20 | 2 Timothy 1:7 Ephesians 3:19     
Julie:  Colossians 3:23 | Philippians 4:8 

Daniel on Facebook
DAVID WILSON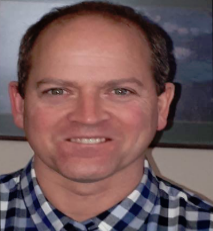 David is true to his name and is a man after Gods heart. Dave's passion is to help others and preach the Word.  He has an overflowing compassion for others and is always around to lend a hand.  Dave loves to pray and minister to people every chance he gets, he is an amazing asset to our team, and soon to be commissioned into the ACOP as a recognized leader.

Favourite Scriptures:  Philippians 4:8 | 1 Corinthians 13:4-8              
Dave on Facebook 
DARLENE LOUGHEED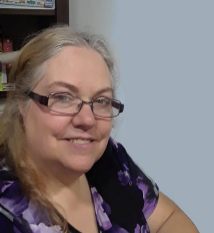 Darlene has been commissioned by the ACOP into leadership.  She has her masters in Spiritual Formation and graduated in 2020.  Darlene loves her prayer closet, studying the word, and teaching.  She has a strong desire to see the body of Christ in a community of fellowship. Her passion is to teach others how to have a deeper and more intimate relationship with Jesus.
Favourite Scriptures:  Philippians 4:19 | Jeremiah 29:11
Darlene on Facebook
JACOB CARTE (Malachi)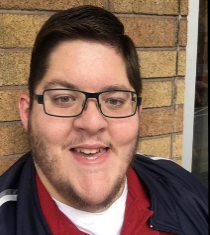 Malachi has an amazing ability to pull the Hebrew roots from the Bible.  He has a passion to teach, and has a very good balance of the original Torah and grace through Jesus Christ.  Malachi will challenge you to always dig deeper, leap higher, and to dream bigger in your relationship with Father God.

Favourite Scriptures:  John 10:10 | Ephesians 3:19-20 | Hebrews 9:1-5
Malachi on Facebook